ExpressIFTA is an IFTA reporting software that provides tons of innovative, time-saving features to make IFTA reporting simple and stress-free. Our reporting software allows you to update your mileage and fuel records and to help at your own pace to keep highly detailed records for your business, and, in the event of an audit. Plus, our software will handle all complicated calculations for you!
Trip Sheet Entries
This IFTA reporting software includes a trip sheet feature that you can use to manage your IFTA report by adding all of the details from your trips at any time to keep detailed records for IFTA online.
Start by choosing which vehicle and driver you want to report a trip for. After that, number your trip. Next, enter your starting and ending location, odometer readings from the beginning and ending of your trip, as well as the start and end date. You can also add additional information such as the load description, carrier, trailer number, and more. Keeping detailed records for IFTA reporting has never been this easy!
Once your trip summary is documented simply add your mileage and fuel usage per jurisdiction. You can add your miles traveled by odometer readings or distance records. After that, break down your miles driven by taxable, nontaxable, and toll or non-toll if need be. Finally, add the fuel purchased in each jurisdiction and save your trip for your final IFTA report.
Quick Entries
The Quick Entries option makes IFTA reporting faster and easier than ever. Once you've selected which vehicle you want to enter data for, begin by entering mileage and fuel details one month at a time. You can enter fuel and mileage information by date and include trip numbers if you would like. This information entry option is only one of many features that makes our IFTA reporting software the marketing leading IFTA online solution.
Simply start at the beginning of the month and record which state(s) you were in each day, how many miles you traveled each day, and how much fuel was purchased on each day. The Quick Entry feature also allows you to break down your miles driven by odometer readings or distance traveled. Plus, you have the option to label each trip by type it was i.e. loaded, empty, bobtail, or deadhead.
Best of all, you can enter your data at your own pace. With ExpressIFTA's autosave feature the information that you enter will be automatically saved for next time.
Accurate Fuel Tax Calculation
We know that taxes can be difficult to calculate, that's why ExpressIFTA automatically calculates your amount due, and IFTA totals based on all of the information you enter. There is no need to deal with complicated tax calculations, because we will handle them all for you. Our IFTA reporting software provides accurate fuel tax calculations per jurisdiction so you will never under or overpay the amount of fuel tax you owe.
ExpressIFTA automatically updates the fuel tax rate changes per jurisdiction each quarter. There's no need to track fuel tax rate changes yourself! You can simply relax and use our IFTA reporting software to accurately calculate your totals online at any time. This is the most accurate way to track all of the records you need for IFTA online.
By correctly entering your information into ExpressIFTA's distance/odometer and fuel fields, you will eliminate common mistakes that occur while figuring out IFTA calculations.
Bulk Data Upload
ExpressIFTA allows you to conveniently Bulk Upload all of your odometer or distance records at once with an Excel or CSV file by using our Express Upload or Smart Upload Feature. This way your IFTA reporting will be incredibly quick and convenient.
The Express Upload feature allows you to choose if would like to upload odometer or distance records. Begin by adding your list of odometer or distance records with our downloadable spreadsheet. Follow the step-by-step instructions then upload the spreadsheet to our system. It's that simple to instantly upload all of the information you need for IFTA online!
The Smart Upload feature allows you to use your own template and format to upload your odometer records to our system. Simply select the file from your computer and match the required fields to ensure your data is uploaded correctly. Review the information you've entered and then upload your spreadsheet.
GPS Data Upload
With ExpressIFTA you can import data directly from your GPS system! Simply choose what type of GPS device you are using and then upload the GPS device report into our system. After quickly reviewing the data, you can add it to your IFTA report. At this time Express IFTA only accepts Fleetmatics GPS output. Upload the daily report Fleetmatics sends you into ExpressIFTA and you're done! IFTA reporting has never been so easy!
Our IFTA reporting software is capable of supporting any GPS device. If our program doesn't support your GPS software, please email your GPS report to support@expressifta.com so that we can upload it for you. This way you can easily manage everything you need for IFTA online.
IFTA and IRP Reports
Apart of complying with IFTA reporting includes having an IRP or International Registration Plan. Every IFTA qualifying vehicle is required to have an IRP registration, and the amount you pay is prorated based off of the amount you travel between two or more jurisdictions.
Luckily for you, our IFTA reporting software makes it incredibly easy to calculate the amount you owe for your IRP and breaks your information down by a monthly or quarterly basis in an easy to read report. We take the stress out of reporting by accurately calculating all of the totals you need for IRP and IFTA online in one convenient location.
Pre-Auditing
While reporting IFTA it's easy to make simple mistakes, but with our IFTA reporting software, you don't have to worry. Our pre-auditing feature checks for any possible errors on your IFTA report based on the estimated miles per gallon. This information audit does not guarantee that your IFTA report will be accepted. It simply checks for basic errors that may have been overlooked.
Also, our system immediately recognizes when miles traveled are not between adjacent states, as well as if you report that you purchased fuel in states you didn't travel in.You can also set an MPG range (for example MPG less than 5 or greater than 10) and our IFTA reporting software will detect if any of the information you entered falls out of that range.
We'll catch basic errors so you can easily correct them before completing your quarterly report for IFTA online
Record-Keeping
ExpressIFTA knows you are required to keep your IFTA records on file for four years and your IRP records on file for three years for auditing purposes. Auditing happens at random and there's no way around it. At some point in the future, you can guarantee that you will be audited. ExpressIFTA is the IFTA reporting software that's here to ensure that you are prepared when that happens. Use ExpressIFTA for IFTA reporting and storing all the information you need for audits and IFTA online in one place.
Your IFTA reports can be quickly and easily accessed in your ExpressIFTA account at any time, so you will never be unprepared. ExpressIFTA also knows that you are required to retain your fuel receipts for auditing purposes as well. That's why we conveniently allow you to upload all of your fuel receipts to our system and store them for as long as you need.
Late Returns
If your IFTA return is late, stay calm and complete your IFTA report as soon as possible. ExpressIFTA is an IFTA reporting software that's designed to help you track your IFTA calculations and provide accurate totals based off of the information you provide.
You are solely responsible for completing your IFTA quarterly returns. If your return is late you will face a fee of $50 or 10% of the taxes due, depending on which amount is greater. If you fail to make an IFTA payment you will face a penalty of .4167% of the tax owed. This amount will accrue per every month that the tax remains unpaid.
Miles/KM and Gallon/Liter Conversion
ExpressIFTA is here to make IFTA reporting incredibly easy by taking care of any and all complicated calculations for you. If you need your miles converted to kilometers, or gallons or liters, or vice versa, you can instantly do so with ExpressIFTA's IFTA reporting software.
Simply make your conversions while reporting your information or at any time during the quarter. ExpressIFTA will allow you to adjust your settings at any time, so your IFTA reporting process is 100% to your liking. It's the simplest way to make stress-free mathematical conversions for IFTA online.
Assistance on IFTA Reporting
Some states require you to complete your IFTA report and submit your return in a PDF format, while other states require you to complete your IFTA return online. That's why our IFTA reporting software provides a PDF format and online worksheets, so you can comply with the rules and regulations set by your base jurisdiction.
Use our PDF format to complete your IFTA return offline and send it to your base jurisdiction. You can also track all of your totals for IFTA online with our worksheets. The worksheets can be used for IFTA reporting at your own pace to accurately calculate your totals per jurisdiction. The worksheet can also be used to complete your online IFTA return.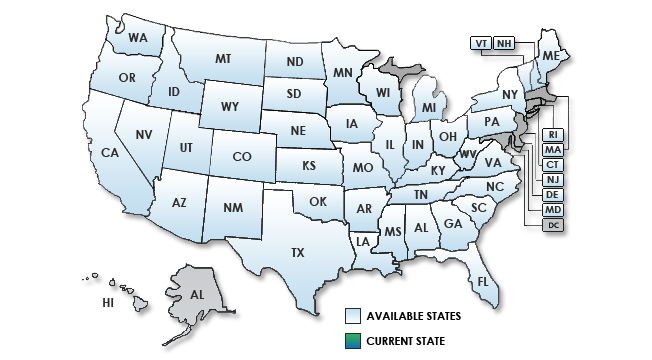 Customer Support
ExpressIFTA doesn't end with IFTA reporting, and is more than just an IFTA reporting software. The dedicated ExpressIFTA support team will always be available to help you with all of your IFTA needs online. If you need any assistance please don't hesitate to give us a call, connect with us via live chat, or take advantage of our 24/7 email support.
We will actually assign one of our support members to your account, so you can build a relationship. Your representative will learn all about you and your business in order to be able to answer all of your IFTA reporting questions at any time.
Auto Generate Multiple Reports
While IFTA reporting you can generate multiple reports that will automatically be saved in your account per quarter. In order to have accurate totals for IFTA online, you can double check your work with multiple reports.
Your first report will be saved as "Version 1" and then you can re-enter your totals in a second report that will be automatically saved as "Version 2". Then if any changes are made to this report it will be saved as "Version 3". Our IFTA reporting software will save every version of your work so you can have accurate records and totals for your IFTA return.